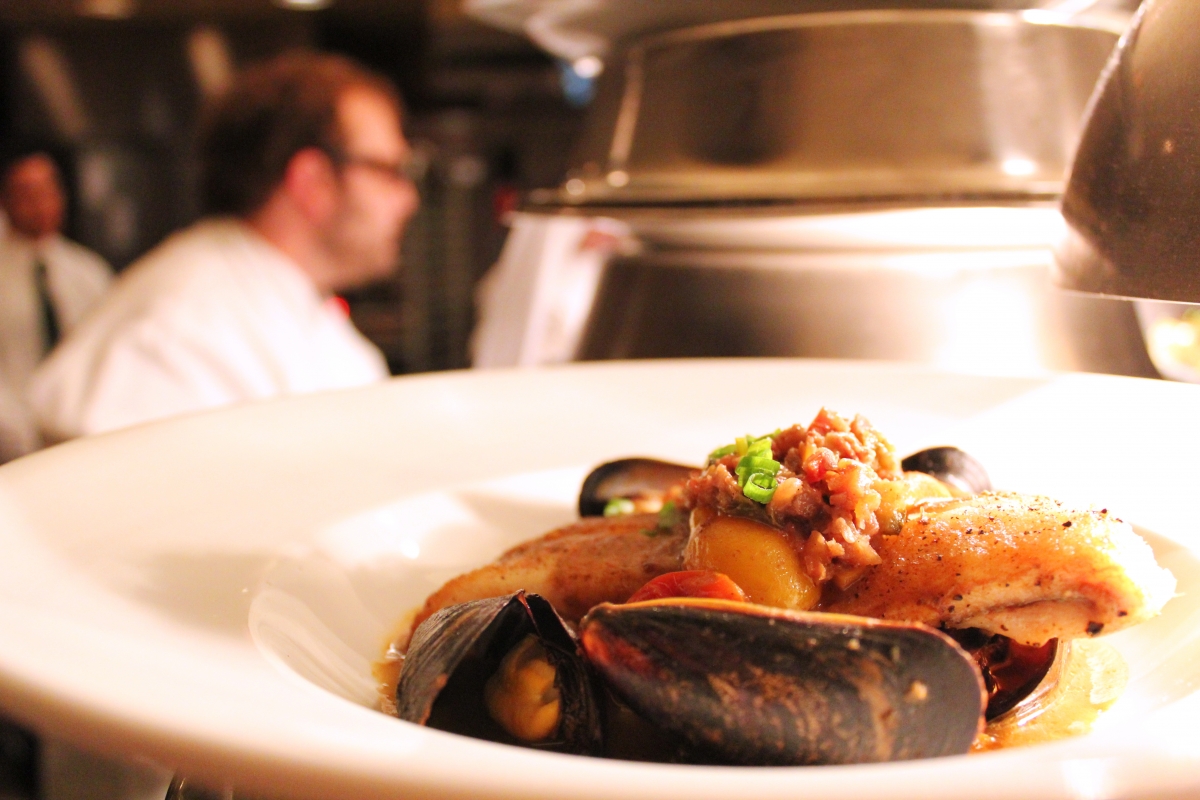 Overview
The famed Emeril Lagasse doesn't appear in his eponymous New Orleans restaurant very often, but his commitment to excellence is evident in both the food and service. Opened in 1990, Emeril's restaurant serves signature "New New Orleans" style cooking, featuring the best local and regional ingredients.
Located in a renovated pharmacy warehouse just four blocks from the convention center, Emeril's New Orleans is a popular choice for corporate dinners and private dining events. The restaurant offers six dining rooms that can be configured to accommodate more than 140 guests.
Neighborhood: Warehouse District
Open for: Lunch & Dinner
Cuisine: American, Cajun/Creole
Attire: Dressy
Private Dining Capacity: 140+
What's Cookin' at Emeril's
The food at Emeril's is somewhat eclectic, but stays true to Chef Emeril's strong New Orleans roots. Expect a unique combination of southwestern, West Coast Oriental and New England-style dishes with a Creole twist. Favorites include barbecued shrimp with rosemary biscuits, andouille-crusted rainbow trout and double-cut pork chop with caramelized sweet potatoes.
For dessert, savor the signature banana cream pie, chocolate souffle or one of Emeril's homemade sorbets. Emeril's New Orleans also offers a full bar, as well as a broad, intelligently curated wine list for a truly unforgettable meal.
Planning Your Private Event
Emeril's Restaurant has hosted thousands of events since opening in 1990. Located in the heart of the city's Warehouse District, this rustic old warehouse building features exposed brick and glass walls, modern decor, panoramic views of the kitchen from the chef's food bar, along with several private and semi-private dining rooms.
Chef de Cuisine: David Slater
No. of Private Dining Rooms: 6
Dining Room Capacities: 14-140
Hotel Transportation: Included