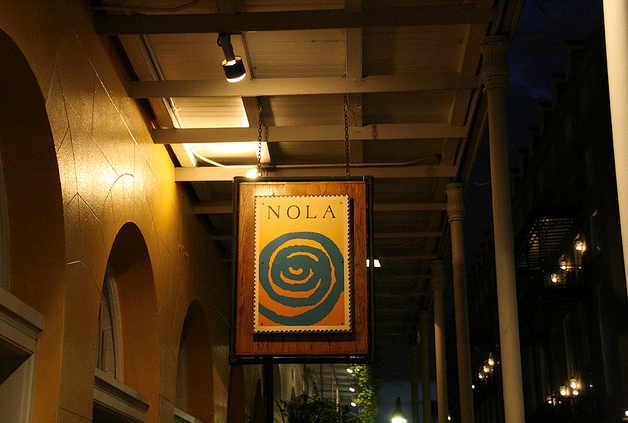 Overview
Since opening in 1992, NOLA has served as a casual alternative to celebrity-chef Emeril Lagasse's flagship restaurant, Emeril's, in the Warehouse District. Of his four New Orleans restaurants, NOLA serves up some of the boldest contemporary American, Cajun, and Creole dishes.
NOLA's French Quarter location means it's almost always packed. Guests can expect lively crowds and even livelier flavors. For private events and meetings, NOLA offers several private dining options to accommodate groups of more than 100.
Neighborhood: French Quarter
Open for: Dinner
Cuisine: American, Cajun/Creole
Attire: Casual
Private Dining Capacity: 100+
What's Cookin' at NOLA
The menu at NOLA features an abundance of artfully assembled dishes and bold local flavors and spices. Signature favorites include the stuffed chicken wings, the grilled Gulf fish with truffle butter, and the duck confit and fried egg pizza. For dessert, get ready for the "Warm Ooey Gooey Cake," which translates as moist chocolate cake with marshmallows, toasted coconut and coffee ice cream.
To complement dinner, NOLA offers an array of classic and craft cocktails, a modest wine list and beer by the bottle.
Planning Your Next Event
Located in the heart of the French Quarter, this dining hotspot's decor is almost as playful and sophisticated as its menu. The signature decor of NOLA's is warm colored walls, welded metal, cement countertops and artwork throughout by Luis Colmenares. For special events, NOLA offers several private dining rooms to accommodate groups of more than 100.
Chef de Cuisine: Josh Laskay
No. of Private Dining Rooms: 5
Individual Dining Room Capacities: 40-110+
Hotel Transportation: Included