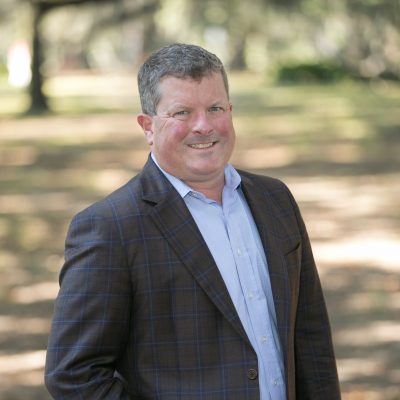 Overview
Is your group motivated more by a big-city downtown hotel or seaside beach resort? How many break rooms are required? What do attendees like to do during their down time? Which property under consideration will best help to achieve meeting goals? Do you return to a known property or try something new?
Site selection is more complicated and time-consuming than ever because meetings are more complex, attendees have higher expectations and venues offer a greater diversity of options. Through it all, planners are expected to provide customized and unique attendee experiences.
Choose the wrong site and the meeting can bomb. "A well-selected meeting site can and should make your meeting," says Katie Reitz, senior strategic buyer, strategic accounts at ITA Group, a Des Moines, Iowa-based company that manages corporate incentives and events. "Selecting the wrong site for your people or objectives can lead to poor attendance and a lack of attendee engagement," says Reitz.
"As a planner doing a site evaluation and selection, you need to think like an attendee to determine how they will react or be motivated by the experience."
— Judy Meyers
On the other hand, adds Reitz, "Doing your homework (destination and venue research, attendee demographic analysis and having a solid grasp on meeting objectives) can lead to record-breaking attendance and sales, and create engaged, motivated and satisfied attendees."
Communication Snafus
According to Jeff O'Hara, CMP, DMCP, president, AlliedPRA New Orleans, the most frequent gaffe he sees planners make prior to site visits is a lack of due diligence with the meeting owner.
O'Hara has seen planners of all types make such a mistake. "There are lots of reasonable explanations (lack of time, meeting owner travel, the planner not wanting to burden the meeting owner, etc.)," says O'Hara. "But the result is, upon arriving onsite, we find that the meeting owner's vision can be quite different than that of the planner. We then have to change the site on the fly."
Failing to pursue due diligence with meeting stakeholders can lead to more difficulties: "Selecting a destination that is not centrally located or easily accessible is a common pitfall and can create traveler fatigue and attendee frustration," says Reitz. "But choosing a site that is easily accessible but lacks overall appeal can be challenging to promote and (can) negatively impact attendance."
Reitz has seen planners select a venue that is too small because of reasons such as budget constraints and venue availability. "That's a big mistake, especially if the group has the potential to grow, and can negatively impact the overall experience of the attendees and wreak logistical havoc on the meeting staff," says Reitz.
Inadequate site research is another common misstep. When an event goes wrong, the most common mistake the planner makes involves a lack of preparation. "Planners who don't thoroughly research a group's history and fully understand a program's objectives relative to the physical limits of the facility will likely not have a smooth event or a happy client," says Anthony Paola, CMP, managing director, Travel Leaders Group, a Plymouth, Minnesota-based corporate strategic meetings management company.
Prevent problems by inspecting "back-of-the house operations," Paola advises. "Some of the most important issues can be made visible when taking a peek behind the curtains."
Meeting Conflicts
Another site selection nightmare results from not knowing which other groups are meeting at the same time. Larger groups can overshadow yours and decrease onsite service levels. To help prevent this, planners can negotiate service-level agreements that guarantee contract items such as the number of servers, room service wait time and bellmen.
But suppose you know which groups are in attendance during your meeting, but a hotel books additional events during your dates after you sign a contract and doesn't notify you?
That happened to Judy Meyers, owner of HPM Associates Inc., a Whittier, North Carolina-based meeting and incentive planning firm, during a two-night meeting at a hotel in Atlanta. "At the time of booking, there were no conflicting groups booked," says Meyers.
That changed after her group arrived. "All went well on Friday, but on Saturday the hotel had taken two groups for meeting programs," says Meyers. "One group had a space immediately adjacent to ours. It was a bible study and choral group that sang enthusiastically all day and evening. Their singing, while lovely, was very annoying to my client. They could barely hear themselves think, much less accomplish their goals."
The second group was across the hall and spilled out into the common areas of the hotel. "It was a trade show exhibiting (revealing) clothing on live models," says Meyers. "The bible group was not pleased with the trade show models prancing through the hallways. There were some loud and unpleasant conversations between the two groups. Food and beverage service suffered as a result, and the hotel was unresponsive in trying to solve the problems."
Paola provides another example of the benefit of asking in advance about other scheduled meetings. "During a site inspection, I learned that a large convention was coming into the hotel on the last night of our event, which would have caused a huge disruption to our event due to the proximity of the convention space to the ballrooms," says Paola. "Since I knew this ahead of time, I was able to work with the venue to plan how the convention could make the least impact possible on my group."
Knowing which other groups are meeting in your venue isn't enough. Also know what those groups have planned. "In New Orleans, we often kick off meetings and general sessions with marching bands, parades, gospel choirs and other ways of getting everyone engaged and awake at 8:30 in the morning," says O'Hara. "Will you be in the midst of an important presentation in the room next door when this happens?"
It's also good to know whether a group meeting at the same time is a competitor. "A successful event has a positive, confident vibe," says Reitz. "It's tough to get that vibe if there's a competitor in the event space next to yours. It dampens the mood and puts you at risk of unintentionally sharing confidential or proprietary information. Our event best practices include advance inquiries to learn if a competitor is scheduled during our event, and projected venue occupancy levels during the event."
Wear Your Attendee Hat
Above all, think like an attendee during site selection. "The purpose of any meeting or event is to create positive results — more sales, better customer service, better operational productivity, increased loyalty to the company," says Meyers. "As a planner doing a site evaluation and selection, you need to think like an attendee to determine how they will react or be motivated by the experience they have at the hotel or venue. When thinking like an attendee, planners can gauge whether a site or experience would deliver enough value to draw an attendee in and satisfy their interests."
O'Hara counsels planners to ask the following questions while wearing their attendee hats:
How is the arrival experience?
How far is it from guest rooms to the areas you will be using?
When going offsite and arriving at another venue, how convenient is loading and unloading?
Does this cause extra waiting time sitting in a vehicle without traveling?
Are the offsite locations worth the travel time?
If there is free time built into the program (even an hour), how would they prefer to spend it?
Meyers advises planners to consider whether attendees will feel like a VIP on the property and ask:
Would you be wowed by the appearance of the venue?
Would you feel welcomed and comfortable?
Would you be looking forward to your stay?
"If you can answer yes to all of these, you are probably on the right track," says Meyers.
Planner References: What She Said
Planners can avoid many site selection pitfalls by seeking references from planners who have held similarly sized meetings at the same property. "Other meeting planners can be the best sources of information, which is a great reason to develop your network and be able to serve as a resource to others," says Paola.
According to Paola, the top questions to ask other planners include:
Would you use the facility again?
Did you have any issues with the venue at your last event?
Did the hotel respond adequately to alleviate issues for your group.
"Every event has its own list of important things, but those questions should be a baseline when booking any venue," says Paola.
Reitz offers the following advice:
Attendee feedback is top-of-the-list when getting references from other planners. Did attendees like the hotel and destination?
Relationships and service also are keys. Was the hotel a good partner, and was the level of service and attention to the group favorable? Was the hotel flexible to your needs?
Were the destination and the hotel budget-friendly?
Finally, find out if there were any surprises that could be avoided during your meeting.
Also ask planners about issues that can impede a smooth setup and take-down. "Have a good understanding of the size and location of loading docks, elevators and staging areas in the venues you select," says O'Hara. "How much equipment can fit in the load zone and how does that affect the speed of your loading? You should lean on your DMC for this information, as things may have changed since your planner reference used the facility. DMCs get lots of clients' feedback on hotels, so use them."
F&B: Don't Leave a Bad Taste
Failing to diligently evaluate a site's food and beverage services can leave a bad taste in attendees' mouths. That's why it's crucial to screen a property's F&B department. "One of the most important food and beverage considerations for me is to be able to work directly with the chef very early in the booking process," says Meyers. "For certain clients, this is an essential part of "pre-site selection" in cases where budgets must be pre-determined in order to consider the property as a viable option. Most hotels do not like to do this, but for me, it has often been a deciding factor in which site to select."
Paola suggests watching the venue's food and beverage services in action. "Consider doing a site inspection during another group's meeting so you can see how F&B service would be conducted," says Paola. "Don't overlook details such as options for dedicated F&B space. Look into issues such as distance to kitchen facilities or requirements to set up tables and buffets outside the meeting space. Ask what can be done if you are able to give meeting space back to the hotel. Will they offer a reduced financial threshold for food and beverage?
Evaluating a site's food and beverage capabilities is largely about getting the best food at the best value. That's why it's crucial to ask about food and beverage minimums and determine the financial impact if the number of attendees grows. How far in advance do they require guaranteed attendance numbers?
Paola cites another key question to ask: "How much food and beverage is overprepared in the event of an unexpected attendance increase?" he says. "Other items to look for include menu pricing, special meal requirement policies, service charges and surcharges as well as a venue's willingness to guarantee costs at contract."
Site Inspection Tips
Diligent site visits go a long way toward inspiring confidence in a destination's suitability. Here are tips from planners on how to get the most out of site visits.
Try to do a site inspection when a similarly sized group is using the property. This way, it's possible to get a good feel for what your group will experience.
Observe the flow of guest traffic between the front desk, elevators, meeting rooms, restaurants, etc.
Ask to taste the group's meal and pop in during a meeting.
Talk with line staff on all levels to discuss their attitudes toward service and experiences.
Visit without advance notice as a regular guest. Get a feel for service and explore the property without it having been prepped for you by staff. Discretely observe the staff's service throughout the site, including front desk, concierge, restaurants and ongoing meetings.
Should you do a virtual site inspection? Every planner has had to book a venue without visiting it first. But do a virtual visit as a last resort. There are several things that a virtual visit won't tell you, including the acoustics of meeting rooms and attendee flow throughout the hotel.
Ensure that the site provides internet and cell phone coverage that meets your group's needs. During the site visit, check the property's bandwidth and test internet access using your own devices.
Final tip: When you zero in on a property, don't negotiate without an event history. Get top value by providing records of past attendance, room nights, food and beverage consumption and other details. A lack of meeting history leaves planners vulnerable to paying higher rates for rooms, meeting space, food and beverage service as well as additional fees.
Above all, allot enough time throughout the site selection process to see and experience everything that's important to a group. It's the key to choosing a site that can help achieve meeting objectives and lead to a satisfying experience for attendees.